Check out our fabric creations for pet lovers and more!
We have created a soft, comfortable pet carrier that we call the Poochie Pack. see the photo gallery for many satisfied customers.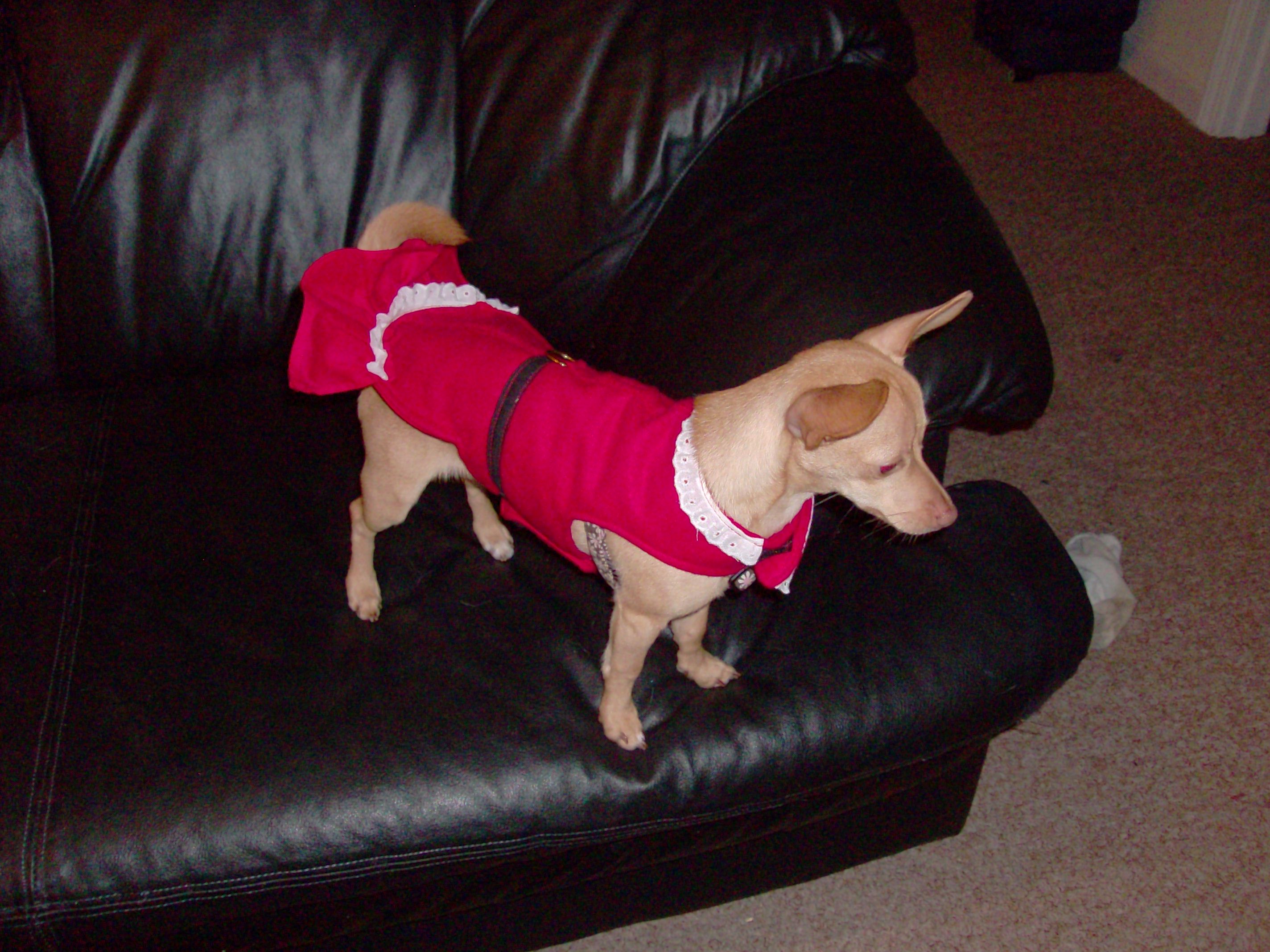 Merry Christmas!
Here comes Santa Claws, Here comes Santa Claws, right down Santa Claus lane! Let your pet greet the family on Christmas in their own Santa outfit.

Come see us at our up coming shows!
Sept 2 & 3 Blairsville Heritage days, Blairsville, GA 10-5pm.
Sept 16 &17 Suwanee Fest 2017 Suwanee town Center park 9;00 am - 5;00 pm
Sept 23 & 24 Riverfest 10- 6 Sat, 10-5pm Sunday. Etowah River Park, Canton, Georgia
Cotton Pickin' Fair, Gay, Ga Oct 7 & 8 8am - 5pm www.cpfair.org
Praater's Mill Oct 14 &15 9-6 sat, 9-5 Sun Dalton, GA pratersmill.org
Dahloenga GoldRush days October 21 - 22 9am - 530pm www.dahlonegajaycees.com
---
| Return Home | On-line Catalog | Contact Us | about us |